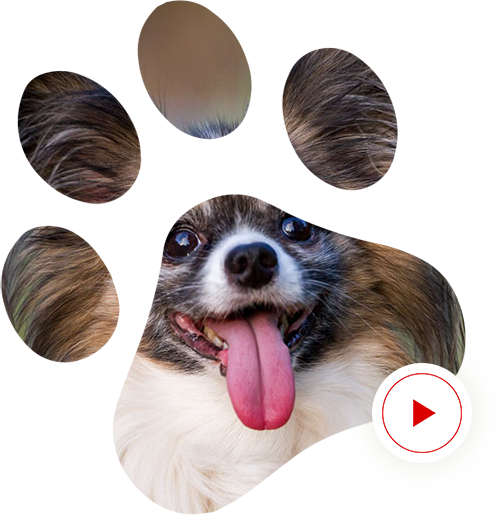 About Us
Reliable, Loving and Caring Day Care and Boarding for Small Dogs
We are a family run business providing doggy day care and home boarding in Basildon, Wickford, Rayleigh and surrounding areas. We are experienced with nervous and anxious dogs, and all dogs in our care are loved and cared for as though they are a member of our own family.
Your dog will interact with other dogs of a similar small size, and enjoy no-end of fun and frolics throughout the day. When they board with us they will enjoy the same comforts they are used to at home.  We guarantee there will always be a warm and loving lap upon which to rest!
Small Paws is licensed by Basildon Council. We also hold an NVQ level 3 qualification in Professional Day Care and Boarding, and a certificate in canine first aid. We are fully insured and DBS checked.
Whether your dog joins our Playdate Posse for day care or stays with us as a boarder, you can rest assured knowing they will be loved, nurtured, entertained and cared for the same as we do for our own two furry bundles of joy.
Being a doggy parent can be a worrisome time especially when you face the prospect of having to leave the house for some time, or wish to go on holiday.  Let Small Paws take that worry away. We will ensure your little one will always return home with a big smile and a wagging tail!
We Love Small Dogs!
At Small Paws we love all dogs; all shapes sizes and breeds. But we have a soft spot for the small breeds. Being the parents of two small pups of our own, we know how much love they can give and we enjoy plenty of cuddles with them on our laps. Great things come in small packages!
We all want the best for our little furry friends, and at Small Paws we strive to replicate your home environment as much as we can. All our little ones deserve the very best!
Encountering the  swipe of a large wagging tail or the clump of a large playful paw, can stop a dog wanting to interact with dogs any further. At Small Paws we understand the world of the small breed. We take pride in providing an envorinment where they feel safe and secure among their own size, and have no fear when engaging in play.
If your dog already has some anxiety issues,  knowing they'll only be socialising with dogs of their own size can be one less thing for them, and you, to be anxious about.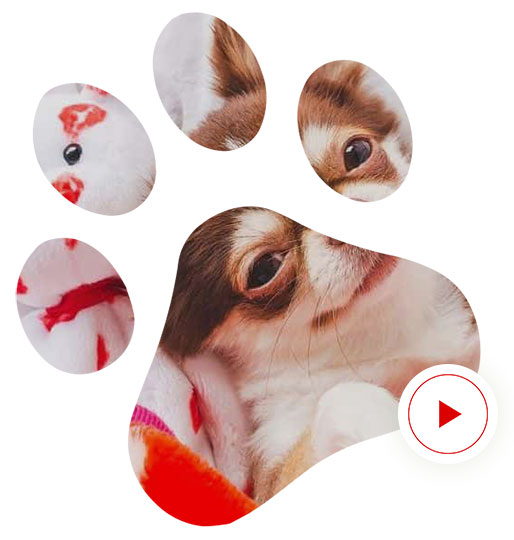 Steak, Salmon, Duck!
Photo and Video Updates

Bottled Mineral Water

Did You know?
This month's featured breed is the…………..French Bulldog!

It is thought they are a cross between an English bulldog and a French terrier
They can't swim!
They will have either rose shaped ears or bat shaped ears.
They can't breed naturally due to their shape, so have to be artificially inseminated.
They're affectionate and protective…..and break wind a lot!!
Lady Gaga, The Rock, and Hugh Jackman are all proud parents of a Frenchie.
Doggy Home Boarding
A home-from-home experience, guaranteed to have your dog smiling all through their stay, and becoming best friends with our own two furry bundles of fun.
At Small Paws we strive to be the the number one choice for doggy home boarding!
Doggy Day Care
Doggy day care with a difference! A full day of fun and frolics with other like-minded and same-sized bundles of joy, which is why we like to call them playdates, it sounds so much more fun!
We're sure your dog would love to become a member of the Small Paws Play Date Posse!
Premium Cuisine
Dogs who board with us for at least 3 nights will be treated to sirloin steak, fresh salmon filet or duck at least once during their stay….well it's their holiday too afterall!